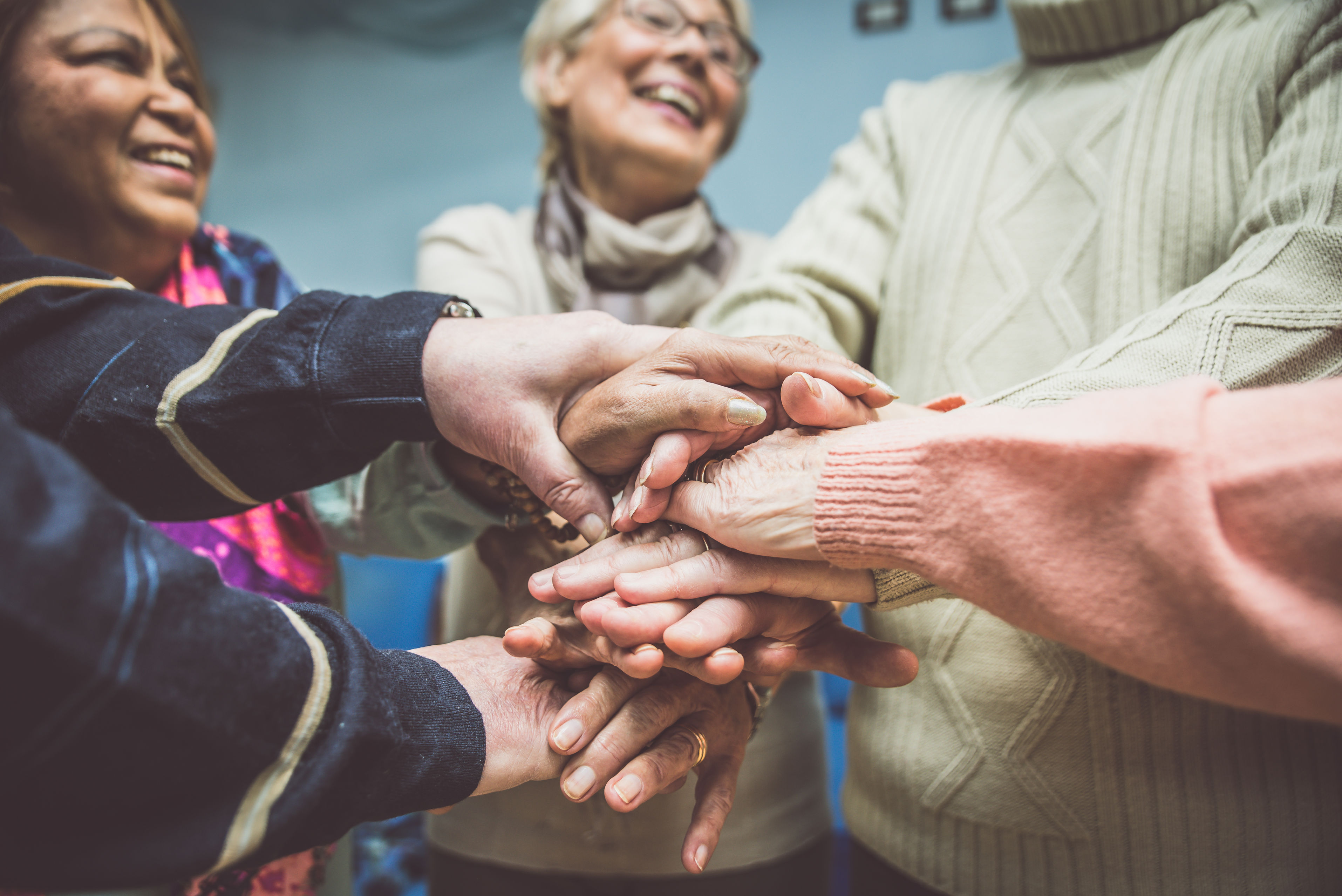 Build Your Community Before Your Crisis
As a retirement specialist, I see the great danger of isolation as we age. The fading of relationships is like flood water rising. Before we know it, we are marooned and alone.
When we retire, many of our friendships—often formed during our work years if not because of work itself—become disconnected. Family is often far-flung. Others begin moving away or dying. We suddenly wake up realizing that we have few close relationships and we are too tired or sick to rebuild our network.
When Hurricane Harvey dumped feet of rain in Houston and surrounding areas, some people in crisis felt they had to navigate flooded houses, roads, and bridges on their own. Sadly, many people were swept away by the powerful force of the water. Others don't know how they will begin to clean up and rebuild.
Every day, retirees are being knocked flat by the powerful force of isolation. Left to fend for themselves, many experience loneliness, depression, and a loss of purpose. These forces lead to an earlier death. And it's wholly unnecessary.
We will all face crisis at some point.
Crisis and catastrophes are a natural part of our lives. Sometimes the crisis is headline grabbing like a hurricane or tornado. Other times it is very personal like the death of a loved one, a sudden health issue, or a financial crunch. Some of these are predicaments of our own making and many others just happen out of the blue. But one of the constants in crisis is our need to reach out to others. We all have a deep need to have others around us to share the burden, to help encourage us, and to add wisdom.
We are meant to live in community, not alone.
Community has always been a central organizing system in society. Whether in early tribal societies, small agrarian towns, large cities, or even today's Facebook and other electronic groups, we all need each other. We humans are designed to live in community.
Community enriches our lives because it gives us an opportunity to both take in from others and give back to others. We need both to inhale and to exhale to breathe. We need to give and to receive to live well.
Build Relationships
So if crisis and community go together, shouldn't we build stronger communities before the next crisis hits? I don't mean better government or institutional systems, or even new gated living compounds. I mean personal relationships that will help us all to function better in our complex society.
In this recent tragic event, people banded together to help one another. A coworker's sister and her neighbors—who found themselves fortunately safe on a dry street in Spring, Texas—showed up at the fire station to collect soggy, stranded strangers who weren't so lucky: two couples with infants, a couple that took too long to pack and flee, a retired couple, a gentleman in a wheelchair, and all of their six dogs and two cats. They cooked them dinner and housed them in their own homes during a moment of great need. Others showed up as the water receded to rip up carpet, tear out drywall, wash dishes and clothes, watch children, bring supplies, and give hope.
Community makes crisis manageable. Community also eases the difficulties of growing older.
Don't Wait
So get to work building community now. Don't wait until you are less busy—that will never happen, and you may find yourself stranded like the couple who took too long to pack. Join a group, find common interests, reach out to neighbors and friends. Become intentional about building relationships. Not just for what you can get out of it, but, more importantly, for what you can give. Like the heroes in the boats rescuing flood victims, and the neighbors seeking out strangers at a firehouse, someone out there needs you and you need them.
About the author – Andy Raub is known as "America's Encore Coach" because of his passion to help retirees repurpose their lives and reorganize their money. An early Baby-Boomer, he has been a financial advisor for 35 years, bald for 40 years, and husband to Jean for 48 years. Andy has the skill of a teacher, the insight of a writer, and the heart of a coach. He is "Dandy" to four teenage grandchildren, Dad to two daughters, and irritant to two sons-in-law. Andy is the author of the new book The Encore Curve – How to Retire with a Life Plan That Excites You and a Money Plan That Lets You Sleep and the founder of the Encore Coach Program. See how The Encore Coach process can help you clarify your life and simplify your money at EncoreCurve.com.
Tags: build community, crisis, isolation