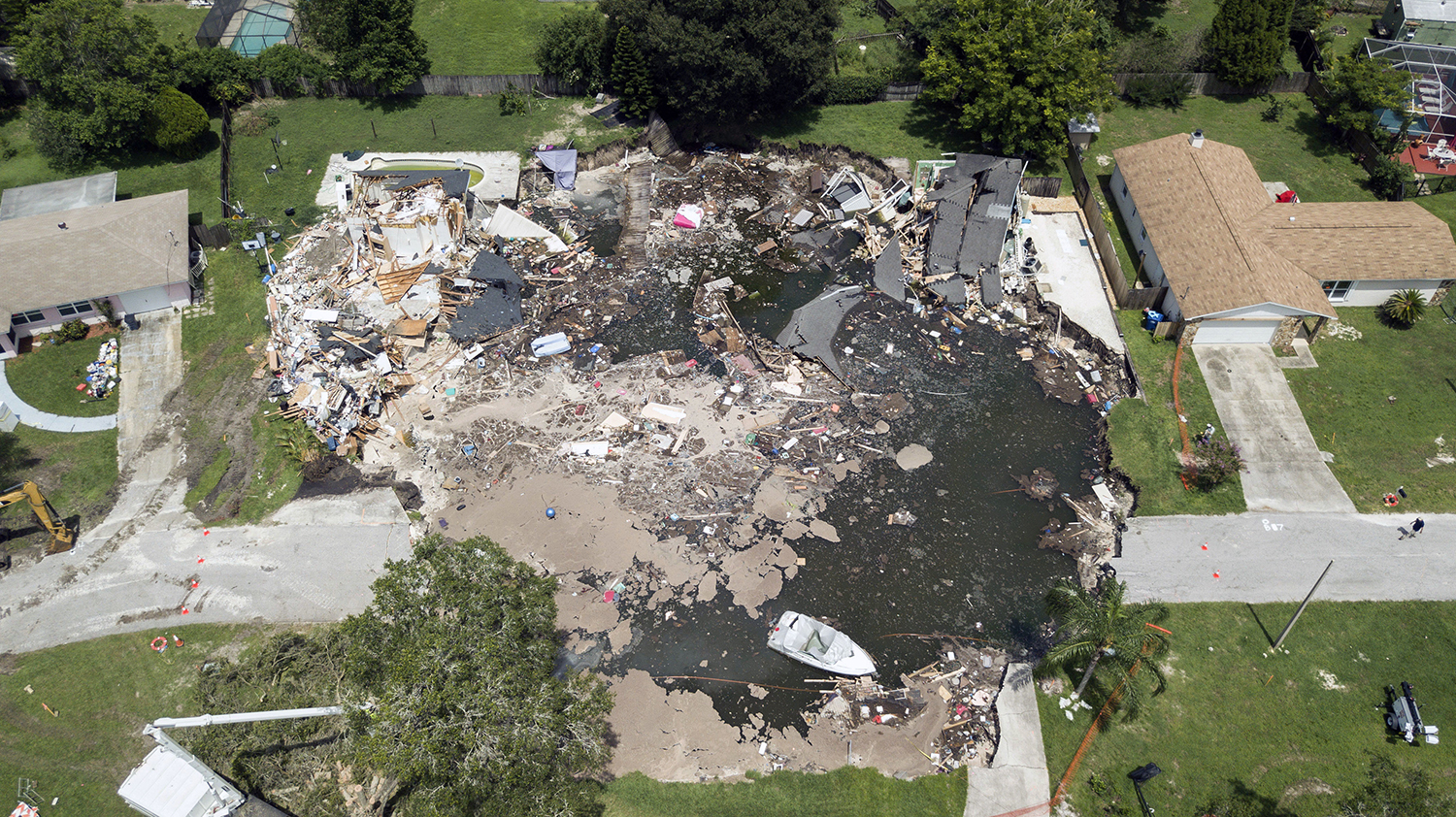 Don't Get Stuck in a Sinkhole
Have you seen the latest Florida sinkhole? The earth suddenly gave way because of underground erosion. As the ground started to sink, it sucked houses, cars, and even septic tanks into the growing cavity. What began as a small, hidden hole is now a huge pit filled with an environmental disaster of toxic waste.
When we go through major life changes like retirement, our stabilizing foundation can suddenly give way like the ground in that sinkhole. Everything around us gets sucked into a toxic waste pit that I call a "Habit Hole."
Think about all the habits and routines you have built around your job and career—when you get up, what you think about, who you hang out with. When you retire, all these stabilizing behaviors cease to exist. You are left with a giant pit where your daily routine used to be.
Since nature abhors a vacuum, your Habit Hole often instantly fills up with toxic habits that do nothing to enhance your life or give you a sense of purpose. As a retired friend recently told me, "I found myself watching daytime TV and sipping Merlot in my bunny slippers."
If you are planning on retiring, it's never too early to shore up your own foundation. The quickest way to be proactive is to make a list of the most important things you want to do in the future that will use your natural gifts and passions – things that will give you a sense of purpose and meaning.
If you don't take action now, the Habit Hole will suck you into a pool of wasteful routines. Prepare for this transition, and you can find the sense of purpose and meaning you want in your later years.
About the author – Andy Raub is known as "America's Encore Coach" because of his passion to help retirees repurpose their lives and reorganize their money. An early baby boomer, he has been a financial advisor for 35 years, bald for 40 years, and husband to Jean for 49 years. Andy has the skill of a teacher, the insight of a writer, and the heart of a coach. He is "Dandy" to four teenage grandchildren, Dad to two daughters, and irritant to two sons-in-law. Andy is the author of the new book The Encore Curve – How to Retire with a Life Plan That Excites You and the founder of the Encore Curve program. See how The Encore Curve process can help you clarify your life and simplify your money at EncoreCurve.com.
Photo credit: Luis Santana, AP Press
Tags: habits, retirement activities, routines