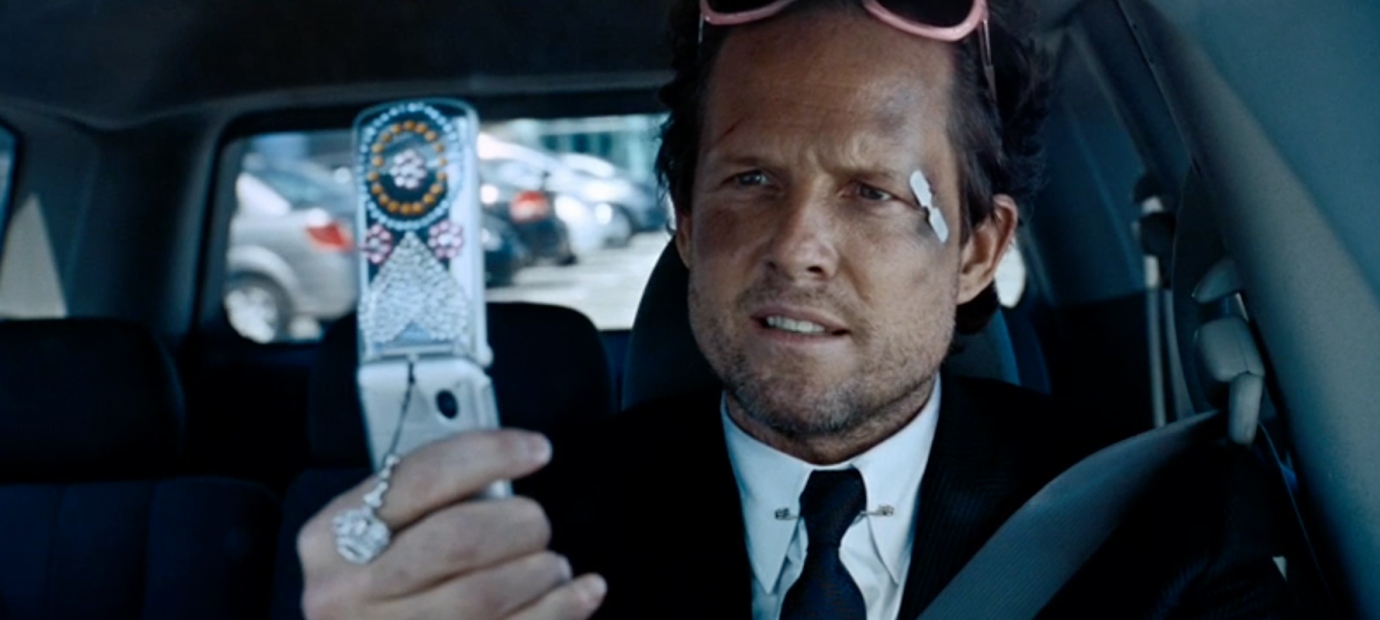 Make a Resolution You Can Keep: Be Yourself
Mayhem and Retirement Mode
Remember the insurance company commercials featuring a guy named "Mayhem"? Mayhem caused accidents by getting run over, distracting drivers, or playing the role of hail, windstorms, and lightning. He regularly wound up bloody and bruised, declaring, "Be better protected from mayhem like me."
Mayhem was everywhere. He was a force of nature.
Mayhem Hands in His Notice
Then suddenly Mayhem retired. For his 2018 New Year's resolution, he decided to retreat from his regular line of work and live in the safe zone. The first commercials of the year showed him standing as a lightning rod, swinging on a string like a tennis ball hanging in the garage, and playing like a road flare with his hair on fire.
He claimed that he'd turned over a new leaf and was no longer going to invite disaster. No more causing accidents. He was now content to hang on the wall like your security system motion sensor, just waiting for something interesting to happen.
Anything. Something, someone, please do something. Oh good, here comes the cat.
As one kid who saw him in this new play-it-safe mode declared, "That's boring!"
He's Just Not the Same
I don't like Mayhem's new persona. It's just not him to play it safe. He's no fun anymore. I'm waiting for him to break his New Year's resolution, do something wild and crazy, and get back to the guy I know and like. He should get back to doing what he is brilliant at doing—causing mayhem—not sitting around waiting for the world to move around him.
Staying a Force of Nature—Even in Retirement
What about you and your New Year's resolutions? I know, we all joke about making resolutions. Every year we all get the itch to instantly change our lives by losing 20 pounds, eating better, or getting out more (or some other variation on the theme). And we always fail by the next weekend.
Have you retreated into a passive, play-it-safe mode? Or are you still a force of nature when it comes to making (good) things happen? Here are some thoughts that I learned by watching Mayhem morph into boredom. Maybe these can help you kick-start your new year.
Focus on your giftedness. Mayhem has a unique set of gifts. When he's not using them, he's not the same guy. He goes from standout to boring. We create value for ourselves and others only by using our giftedness, never by focusing on our weaknesses. Our giftedness is what makes us unique, valuable, and most happy. Not boring like the safe Mayhem.
Retreating to the safe zone produces mediocrity. Since Mayhem retreated from life, he's not been his usual happy self. He is mired in mediocrity and accomplishing nothing. Standing around doing nothing proactive is a sure road to depression and unhappiness. So get out and make something happen. Phone a friend, help a cause, move forward. Waiting for lightning to strike is a bad idea—especially if you're supposed to be the lightning.
Make a Resolution You Can Keep: Be Yourself
Good news! Mayhem has gone back to being himself—and it only took two weeks. Phew!
The easiest way to keep a resolution longer than the average commercial cycle is to make sure it's true to who you are. Mayhem knows what he's best at doing. Do you? If not, I invite you to grab a copy of my book, The Encore Curve and get started enjoying life the way you do it best.
About the author – Andy Raub is known as "America's Encore Coach" because of his passion to help retirees repurpose their lives and reorganize their money. Andy is the author of the new book The Encore Curve – How to Retire with a Life Plan That Excites You and the founder of the Encore Curve Program. See how The Encore Curve process can help you clarify your life and simplify your money at EncoreCurve.com
Tags: accomplishing goals, giftedness, making a difference, Plan for a Successful Future